This year's Christmas Ornament from the White House Historical Association honors Lyndon Baines Johnson, our 36th president, and includes one of his most famous quotations, "Our mission is at once the oldest and the most basic of this country: to right wrong, to do justice, to serve man." The 2021 ornament is a beautiful keepsake. All proceeds are used to support Lions charities here in our community. Alas, we have sold out of 2021 ornaments. We do have a few 2020, 2019, 2018, 2017, 2015, 2011 and 2009, ornaments in stock (scroll down).
If you are located in Northern Virginia and want to save shipping and handling costs, we may be able to arrange to deliver your ornament(s). Please contact us if you are interested (info@fc-alions.org).
2021 Ornaments are Sold Out.
***

2020 White House Ornament

2019 White House Ornament: $25

2018 White House Ornament: $23

2015 Ornament - $20 each

2011 Ornament - $19.00 each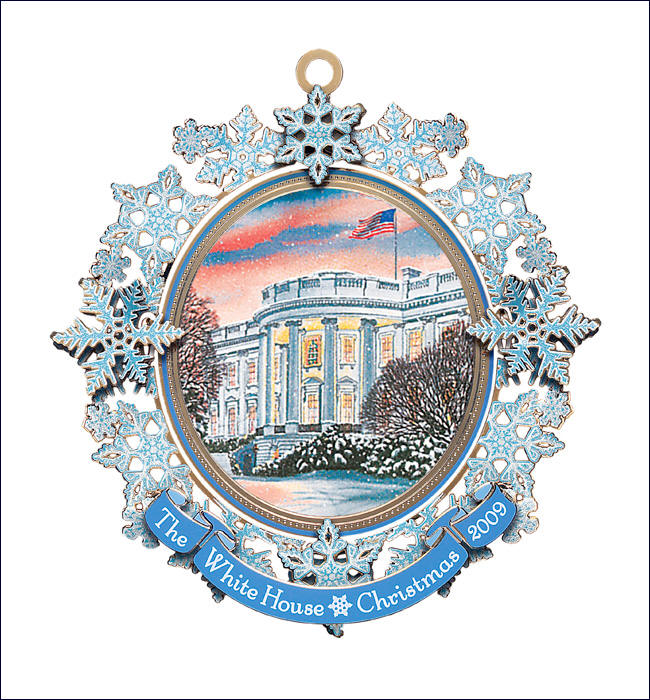 2009 Ornament
Lions Club "Recipes to Remember" Cookbook
Each timeless recipe includes a convenient shopping list of ingredients. The book is designed to stand up by itself, allowing a busy chef to keep track of the recipe without taking up valuable counter space. Only $5.00 each. Makes a wonderful gift!
176 Recipes
Appetizers and Hors d'Oeuvres
Soups, Salads and Dressings
Main Dishes and Casseroles
Vegetables and Side Dishes
Breads, Rolls and Pastries
Cakes, Cookies and Desserts
Beverages and This & That